The aluminium infrared panels we sell are perfectly suited for a complete heating system, but they are also suitable for supplementary heating. Let's see what you need to know about this heating solution.
Beautiful design
Available in our webshop aluminium infrared panels are made in frameless design. One advantage of this is that they are much more beautiful than framed pieces and blend discreetly into their surroundings. Because who wants to spoil a clean interior with a radiator? Available in white and black, there's an infrared panel to suit everyone. Thanks to the silk gloss finish, seamless welding and rounded edges, they create a very elegant effect.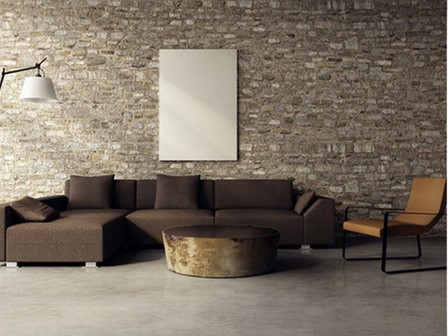 Excellent performance
Our aluminium infrared panels are available in a range of capacities and sizes, so that you can always tailor the design to the space and individual needs of your room. The latest nanotechnology and advanced carbon crystalline solutions ensure A+ energy efficiency. It uses 98% of the energy consumed, far outperforming conventional heating systems - where the figure is around 60%. This means that, if an infra-panel is installed, the energy used for heating is fully dissipated.
A more comfortable feeling of warmth
From infopanel does not create warmth in your home by heating the air. This has many advantages. One of them is that infrared rays warm the walls, objects and furniture in the room, providing a pleasant feeling of warmth similar to that of the sun or a fireplace. This means that much lower temperatures are sufficient to achieve the right level of comfort, as you will feel warmer. On the other hand, the heat distribution will be even. With heating systems based on air heating, everyone has already experienced that warm air rises to the ceiling, while the air near the ground is cold. So it is completely unnecessary to heat up the house to feel the warmth. With an infra-panel, this problem can be completely eliminated, saving you a lot of money.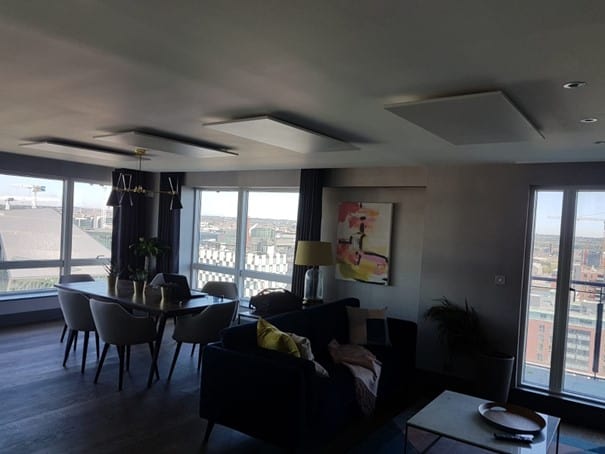 Save on installation and maintenance
Our in-panels are supplied with installation instructions, mounting template and fasteners. Installation does not require any special knowledge - as is the case with air conditioners, for example - and is simply connected to the circuit, which can be done by any electrician. The work can be done quickly and easily, without any destruction, so there is no need to worry about restoration. It also saves a lot of time and money. The maintenance part is the best part. As it has no moving parts, there is no need for any maintenance.
Where to place the panels?
The aluminium infra panels we sell can be mounted on the side walls or on the ceiling. Essentially, they do not take up any useful space, making them an excellent solution for smaller rooms. For heating larger spaces, it is advisable to use several infrared panels, evenly distributed. There is a misconception that cold spots will remain in the home, but if the panels are installed properly, this can be avoided. Otherwise, if you are not using it as supplementary heating, it is worth connecting it to a thermostat so that you can even control the temperature remotely.
If you are interested, check out our aluminium infrared panels in our webshop, but those by e-mail you can also order. Contact us if you have any questions contact us at, we can even help you with the installation. For more information we recommend our blog, or Our Facebook page will also be continuously updated.